Buying Electricity in APAC SnapShot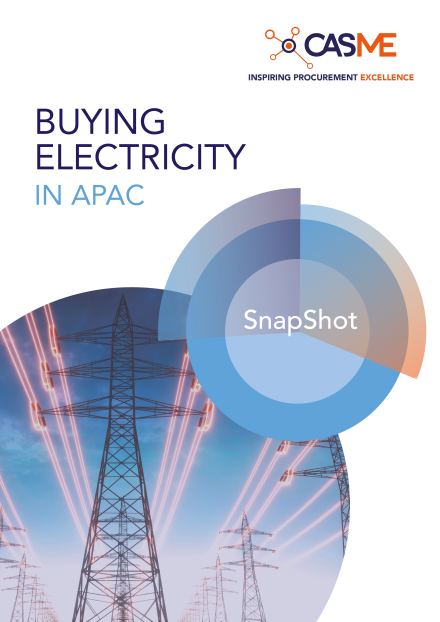 Electricity prices are affected by several different factors and therefore vary across regions and countries. CASME conducted a regional benchmarking study, to understand the mitigation strategies being applied by Procurement in APAC to counteract the global price volatility of electricity.
Download this SnapShot to discover:
Percentage (%) cost increase, Q1 to Q2
Commercial contracts
Cost control methods
Factors expected to have the greatest impact on renewable energy initiatives
Trends most likely to influence future buying.
---
Back to Resources