Why Supplier Relationship Management Needs a Rethink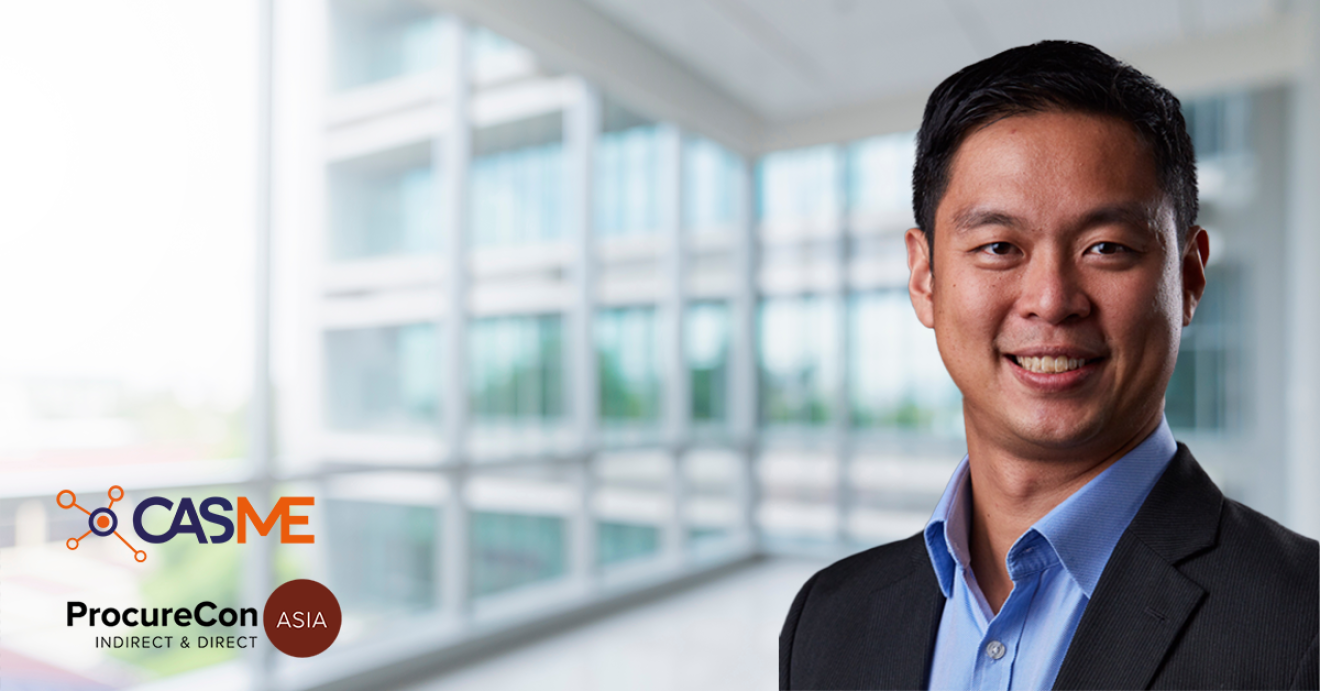 Supplier Relationship Management (SRM) is a business initiative that is usually led by Procurement with the aim of building mutually beneficial relationships with suppliers. However traditional programmes are increasingly being reviewed, and criticised for being unbalanced, with calls from industry for a more supplier-centric approach.  CASME interviewed Kai-Yang Lee, Regional Procurement Director (South Asia Pacific) at AkzoNobel, ahead of him speaking about SRM at ProcureCon Asia 2023, Singapore, in July.  He shared his views on why a change is necessary, and what he believes are prerequisites for the future SRM toolbox.  
Why are traditional SRM frameworks/models outdated?





Traditional SRM considers the whole arrangement from a buyer's perspective. This can lead to an unbalanced focus of interest between the buyer and seller, and as a result the seller can gradually become disinterested in the whole arrangement. Often, business reviews are judged on whether the supplier has fulfilled or missed their obligations. I have even seen SRM meetings degenerating into 'supplier-bashing' sessions that sellers loathe attending. It might be better not to have such frameworks, if they are so one-sided in nature. 





SRM frameworks are also often static - essentially based on the points that both sides have agreed in the contract at the initial SRM setup, and these never change. The SRM framework in the contract should be dynamic, and the agenda updated in accordance with developments in the partnership as well as market circumstances. A common understanding is necessary, making it clear that SRM can evolve during the contract lifecycle; for example, KPIs can be discussed and agreed annually as to whether those same KPIs should continue or be amended in the spirit of improvement.
What are the alternative options, and advantages for a new supplier-centric approach?





SRM will continue to be an important part of any procurement function in the foreseeable future. The main change required to improve the traditional SRM approach is mindset; how do we achieve a win-win relationship between buyers and sellers, and not just make suppliers solely responsible for the delivery of their goods and services.





We also need to hold the buying company accountable for their obligations so that it is fair and equitable. I can't foresee that the approach will move entirely from fully buyer-centric to supplier-centric, but I recommend that it becomes more partnership-centric. The concern is not about whose bottom-line will gain more from the arrangement, but rather how the benefits will be jointly increased because of the partnership existing in the marketplace.
What will be essential to have in the future SRM toolbox?





The most important item in the next generation SRM toolbox is digitised reporting information; digitised as much as possible, to remove manual processes that can lead to bias and errors. There is so much data available now, and we can, in most cases, easily feed data into the same business intelligence and dashboard tools for both buyers and sellers. If by digitisation, this information can be provided regularly and timely (with the aim of delivering it in real-time), it allows both parties to act on that data as quickly as possible to prevent potentially bigger issues. 





From a soft skills perspective, it is also important to train the procurement professionals who are handling SRM activities to be empathetic and astute in establishing and managing relationships. The ability of Procurement to influence and communicate effectively will enable deeper discussions, rather than just holding a binary discussion to assess whether the suppliers have delivered ... or not.





Lastly, it is also important for buyers to be aware that the suppliers they intend to include within their SRM platforms need to share a like-minded approach to the relationship. While some suppliers may be extremely important from a buyer's perspective, those buyers may not be equally important from a supplier's perspective. It is very difficult for procurement professionals to apply any influence if their company is not segmented as a 'critical customer' by suppliers.





It may be more important for procurement professionals to effectively engage with these suppliers to receive more resources and attention, and to influence the company's classification into the 'wanted customer bucket', prior to adding them to the SRM framework. Otherwise, procurement professionals may want to re-think and question whether this is the right strategic supplier for their company.
What can Procurement do to improve SRM processes?





As a function, Procurement first needs to define why SRM is necessary and decide, together with its key internal stakeholders, which SRM framework should be applied. Needless to say, SRM should only be applicable to the truly strategic suppliers, given the resource commitment required to do it well. Different companies will place varying emphasis on the most important SRM constituents, whether that be transactional efficiency, governance, risk, sustainability or innovation.





It may also be important for a dedicated procurement person to take overall responsibility for ensuring that SRM processes are robustly managed in a disciplined manner. It is quite common for important SRM activities to be delayed or even missed because of more urgent issues that require the immediate attention of Procurement.
What advice would you give to other procurement professionals?





The best advice that I have received, and would like to pass on, is to look at the 'big picture' regarding how value can be delivered to the company as a whole. As the saying goes, you may 'win the battle, but lose the war'. While procurement professionals negotiate wholeheartedly to 'squeeze' out every advantage, suppliers are also concerned about each account's profitability. Once a customer becomes too difficult to maintain profitably, a supplier will pivot away.





hat said, profits are not the only motivation as to why suppliers are interested in supplying their goods and services to a particular buying organisation. Sometimes, an association with a certain customer brand carries intangible benefits in terms of attesting that supplier's products/services are of substantial quality, reliable, innovative or another positive attribute. Procurement professionals need to find the underlying motivation and reasons why suppliers want to work with the company so that the partnership angle (and hence negotiation angles) can be made sharper and stronger.
What do you expect to get out of ProcureCon Asia 2023? And can you give us a sneak peek what you will be sharing with the audience on the panel?





I would like to hear about the latest thoughts on procurement hot topics and how these are affecting the industry. I will also share more thoughts on SRM and hope to spark a lively dialogue together with the audience.
Kai-Yang Lee will be interviewed during a keynote panel in the 'Rethinking SRM for Supply Chain Resiliency' track at ProcureCon Asia, alongside Mac Chew, Head of Group Procurement, FGV Holdings.
---
ProcureCon Asia takes place at the Equarius Hotel in Singapore, 11-13 July 2023.
Procurement professionals can save 15% when booking using CASME's media partner discount code CASMEASIA15.
Book tickets now.
---
Back to News