Supply Chain Decarbonisation with Amanda Wood, BAE Systems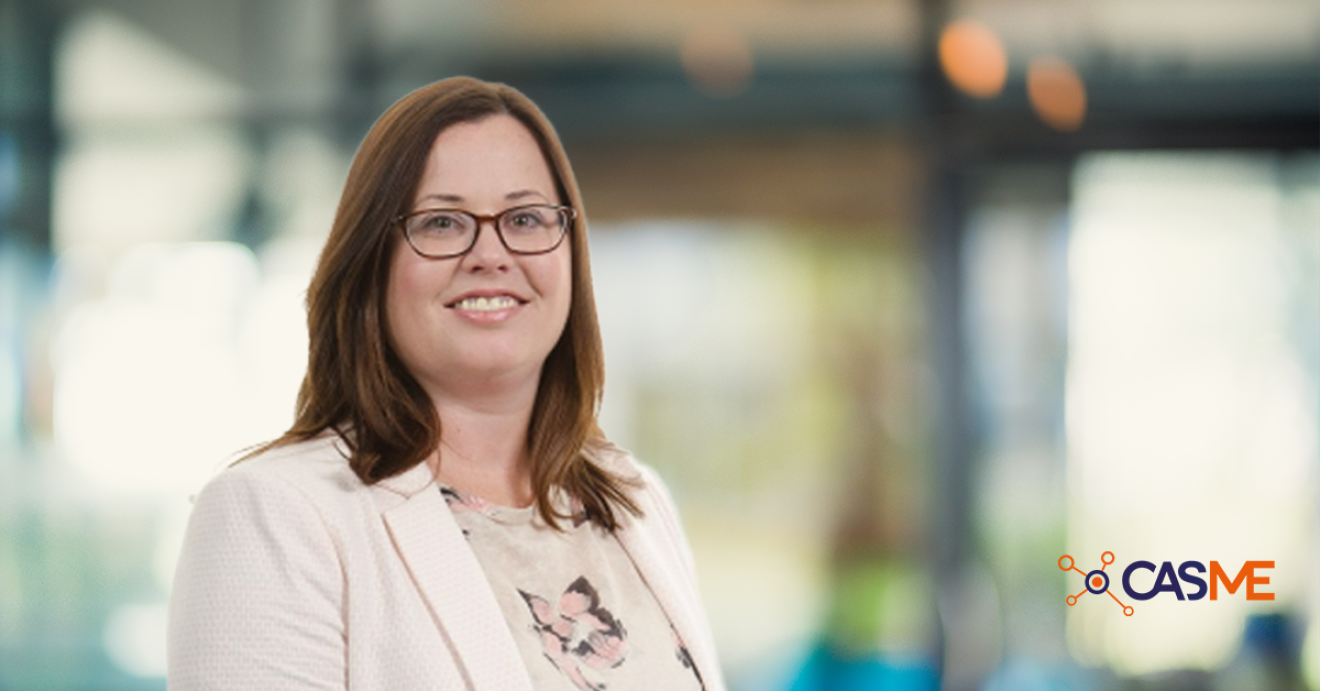 Amanda Wood is the Group Sustainability Director, Supply Chain for BAE Systems Plc. Formerly a Commissioned Officer in the Royal Australian Navy and a senior leader in the corporate environment, she has a special interest in sustainability, which combines her desire for outstanding business performance with true positive impact.  CASME talked to Amanda ahead of ProcureCon Europe about how she is accelerating BAE Systems efforts to integrate its sustainability ambitions into the global supply chain.

Can you tell us about your  role at BAE Systems: 
BAE Systems is a global defence supplier and world-leading innovator with established positions in air, maritime and land domains and a growing position in cyber security. Our principal markets are the US, UK, Saudi Arabia and Australia. We have more than 90k employees in around 40 countries. Our global Supply Chain is a fundamental part of our ecosystem. We collaborate with suppliers to deliver customer capability ― in 2022 we spent £11.5bn with more than 21,000 directly contracted suppliers worldwide. These relationships are often long-lasting due to the complexity of our products and their long lifecycles and so it is critical that our suppliers share our values. It is not enough that deliver our outputs in any way, it is very much about how we deliver our outputs and that is where our sustainability ambitions come into play. These ambitions extend to our supply chain.
 
In your opinion, what are the key challenges and opportunities around decarbonisation?

The procurement and supply chain profession has a perfect storm of challenges to navigate; fragile and volatile global supply chain networks caused by pandemics, ongoing geopolitical situations, unstable financial markets and increasing cyber-attack, as well as needing to position itself to respond to emerging supply chain themes including sustainability (ESG) and digitisation that are in addition to the traditional delivery, cost and quality requirements and which must be addressed to remain relevant and add the value expected within businesses. Addressing decarbonisation provides an opportunity for the entire eco-system to collaborate together in a non-competitive way. The key change is time, we need to move at pace. 
 
How can companies develop a robust and adaptable decarbonisation strategy that ensures long-term sustainability for their supply chain operations? 

Companies need to set clear decarbonisation ambitions and then turn those ambitions into actions through an action plan that is co-created with their supply chain partners. We need to ensure that decarbonisation is seen as an equal to time, cost and quality as it relates to suppliers and what we expect from them. The action plan needs to have immediate, short, medium and long term activities and goals so that steady progress is made towards the lofty targets that businesses have set.
 
What is your advice on engaging with the supply chain to achieve carbon reduction and meaningful decarbonisation goals? 

Collaboration is absolutely essential. Decarbonisation is not something that can or should be done in isolation. Businesses need to work in partnership with their suppliers and engage frequently to achieve carbon reduction. It's essential to have mutual decarbonisation goals that are relevant and proportionate to your business and your supply chain. It's very easy to want to do everything but being clear on what is important to you and your suppliers and what is going to move the needle is really important. Communication is key and we need to engage our suppliers right at the beginning and be prepared to learn from those that are ahead of us. We also need to engage at all levels of our supply chain from large enterprises through to small businesses.
 
As technology continues to advance, what innovative solutions or emerging technologies hold the most promise for driving decarbonisation efforts in supply chains? 

Technology and digitisation are essential to meeting our decarbonisation ambitions with our Supply Chain. Again it goes back to collaboration, there are some new and novel ideas coming through our Supply Chain which can influence product design for the betterment of our decarbonisation goals, including sustainable fuels and electrification.  
 
What are your best practice tips for measuring and monitoring? 

Start small and evolve; we began our journey with just three decarbonisation measures. I would recommend establishing clear definition and operationalisation of the metrics and a baseline that everyone agrees with.  This allows for ongoing measurement,  ensures that the actions match the words, and that you are continually moving the needle.   
----
Amanda Wood will host Track A: Practical ESG at ProcureCon Europe, Barcelona on 27 September, covering "Decarbonising the supply chain: how to engage your suppliers and monitor the supply chain to reduce one of your largest areas of carbon footprint." CASME members can gain 15% off the ticket price using the discount code PCE15CASME. 
---
Back to News