Step forward Procurement: it's time to shine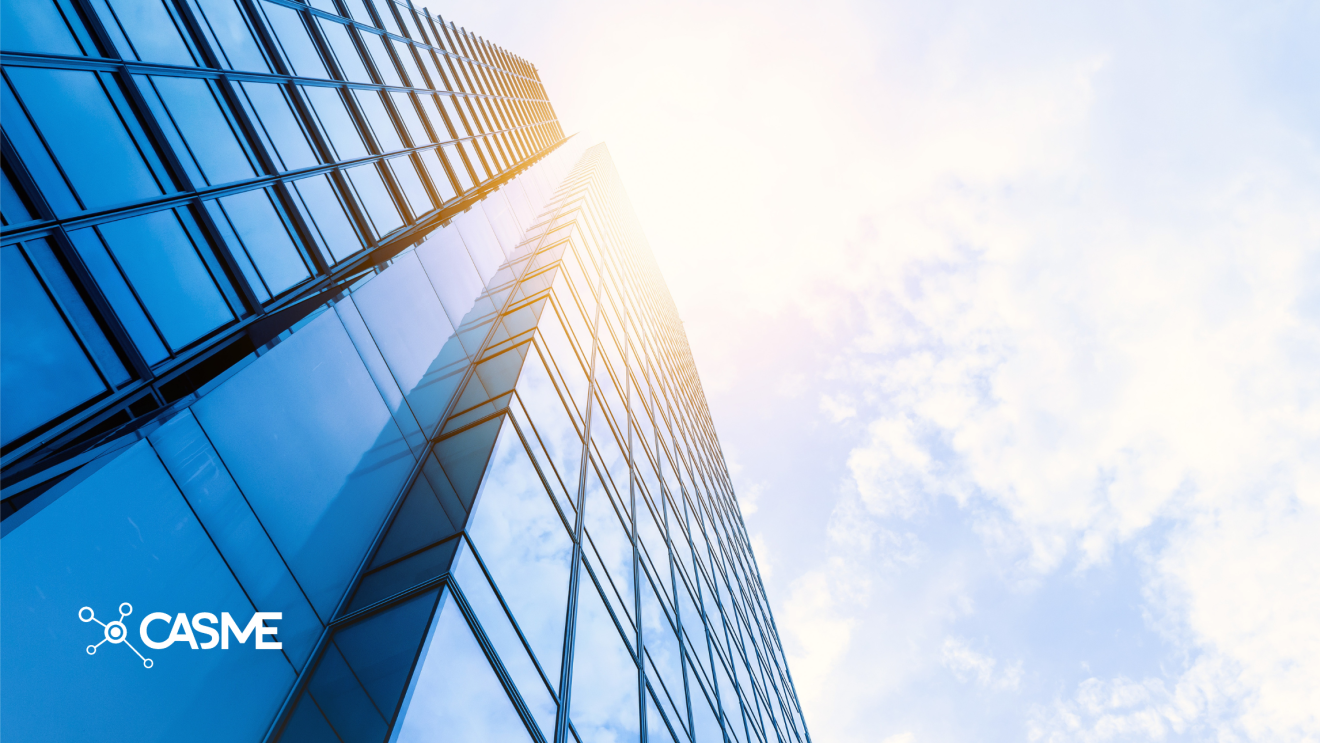 Now, more than ever, there are plenty of opportunities to provide much needed focus to the critical issues of rapid inflation, intense competition and supply scarcity that are facing organisations worldwide. Regularly overlooked by some organisations, yet fundamental to routine business operations, Indirect Procurement has the potential to add significant value, manage risk and optimise spend to make a true impact and get noticed.
Continue reading to discover key takeaways for adding value and mitigating inflation, expert advice, and benchmarking poll results from an audience of more than 425 procurement professionals attending a recent CASME event.  There's never been a better time to work in Indirect Procurement!
The function's evolution and current concerns
During the last decade, the indirect procurement model has undergone a transformation. Some of the main changes include:
A greater corporate focus – acting as a true business partner for the whole business
Being empowered to add value due to technology improvements
Becoming less tactical and much more strategic when achieving stakeholders' objectives
Proactivity, and a stronger emphasis on selling the value of Procurement beyond savings
A significant increase in the need to manage reputational risk through due diligence of the entire supplier chain for multi-tier transparency.
A shift in mindset
Evidence from CASME members suggests that there has been a growing necessity for Procurement to become a customer of choice; highlighting the importance of close working relationships with suppliers and a full commitment to supplier relationship management (SRM) activities that deliver mutual benefits.  There has also been a significant increase in the use of Centres of Excellence (CoEs) as an internal support function for Procurement, enabling greater capacity for Procurement to strengthen the buyer-seller relationship.
Current areas of concern
Not unsurprisingly, with inflation at a 30-40-year high, the rapid rise in prices is the principal concern for 43% of the participants taking part in CASME's recent benchmarking poll.  In contrast, supply chain problems are the largest concern for 22%, and labour shortages are the biggest issue for 18%.
Which of these is your biggest area of concern as it relates to Indirect Procurement at your organisation?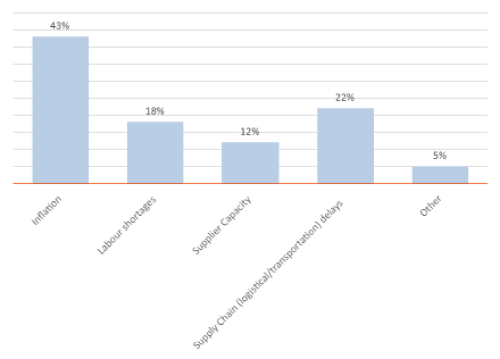 1. Discover and apply best practice
Indirect Procurement is involved in every aspect of the business; as a supporting function, it has multiple touchpoints with several stakeholders across the organisation as well as different suppliers.  By cross-fertilising the more efficient methods and techniques being used, Procurement can be directly responsible for adding to the bottom line of any business.
Top Tip:  Recognise and replicate best practice within the business by communicating it across departments.  Identify common spend requirements in order to optimise methods and resources throughout the company.
2. Focus on the return on investment (ROI), or return on assets (ROA), for the whole enterprise
Rather than concentrating on achieving its own KPI metrics, Procurement should instead be focusing on the ROI for the whole business; identifying areas in which Indirect can directly improve profitability and competitiveness.  When proposing new directions that extend beyond what's familiar, sharing case studies with the appropriate stakeholders is recommended.  These examples should specifically demonstrate achievable value beyond savings, to establish stakeholders' confidence that Procurement has their best interests at heart.
Top Tip:  View the business as a whole, with one main financial objective to improve overall profitability.  Be prepared to sacrifice Procurement's spend KPIs if the result provides greater overall productivity, ROI/ROA, or another business value in the long term.
3. Establish a reputation as a solutions provider
Procurement can be the lifeline that stakeholders need when faced with a crisis, as well as a helping hand for inevitable minor obstacles.  For example, during the pandemic, when unprecedented demands were made on the supply chain for personal protective equipment (PPE), many in Procurement quickly rose to the challenge, implementing a crisis management strategy, to keep their organisations operational.
By assessing the risk in every sourcing project, and preparing for the worst-case-scenario, Procurement can add a layer of preventative measures to mitigate supply issues, price rises, and even lawsuits, while at the same time being fully aligned with stakeholders' requirements.
Top Tip:  Promote the procurement team's ability to support critical business issues with a rapid response.  Fundamentally, provide a consistently proactive approach to sourcing that protects business continuity, reputation and secures profit at risk.
4. Examine all metrics for maximum impact
Spend analytics and supplier data has its place in enabling Procurement to establish a balanced scorecard of supply, measure operational effectiveness, evaluate productivity, and determine the cost of sourcing goods and services.  Yet it's important to highlight the need for Procurement to gain a good understanding of the data sources, so that the right baseline is established on which to build.  Furthermore, internal stakeholder satisfaction is often neglected; particularly opportunities to measure how much time Procurement is taking to respond to its stakeholders and its effectiveness in helping them accomplish their objectives.
Top Tip:  Analyse all internal data, not just spend information, for potential opportunities to improve Procurement's performance in serving the business.  Examine process metrics and aim to provide stakeholders with value by delivering B2C levels of convenience, plus speedy response times.
Strategies for mitigating the impact of inflation
Get a good grasp of cost structure and drivers
There's growing emphasis on the importance of understanding the cost structure of what you buy, and how each of the constituent cost elements is influenced by market pressures.  This means establishing which parts of the product/service price are being impacted by inflation, such as labour costs, logistics or specific commodities, and applying inflation-growth modelling.  By drilling down into the detail and adjusting costs accordingly, not only does this help with forecasting, but it allows you to challenge your supplier more effectively, so they cannot take advantage of the situation.
Be wise to the things you can control
Supporting this advice, is the need to focus on what is within your control – what you can influence, rather than not, such as:
Applying demand management to optimise or reduce usage/consumption
Challenging and adjusting the specifications for each commodity, category and service
Optimising processes; for example, if addressing logistics, by transporting less air, reconfiguring packaging, or optimising the routes
Examining the suppliers' contracts and negotiating on duration, service levels, extended payment terms, etc.
Focusing on value rather than cost avoidance; in some instances, securing the material or service may be more important than price
Listening to your supplier's suggestions for change opportunities to become more efficient and sustainable
Strengthening your relationships with suppliers by understanding their processes and structural problems, to collaborate, manage demand and optimise total cost.
The following approaches for mitigating inflation and reducing risk, as well as other negotiation strategies relating to sourcing, contracts, suppliers and costs, are gathered from the collective power of CASME members and their knowledge, experience and ideas:
Agree to a shorter period for which the supplier's quotation is valid and available for acceptance, enabling the supplier to be more accurate with pricing
Attempt to delay the impact until the next budget cycle
Use price-indexation formula, the average will lessen out the effect of inflation:
Request extra services to minimise the impact of the price increase
Negotiate a 'no price increase' agreement, trading off with a longer-term contract
Use should-cost modelling
Apply a competitive bid policy
Spread the cost increases over a period of time
Employ hedging (if permitted)
Assess and identify suppliers operating with higher margins
Reduce short-term demand.
What does the future hold?
 
Real potential for supplier proliferation, managed via technology
Despite the popular approach of practicing supplier consolidation to achieve maximum savings, the cost of doing business with suppliers is falling significantly due to technological advances.  If marketplace and supply base visibility is connected with sourcing responsiveness on a technical platform, there is no reason why supplier proliferation cannot happen in future, particularly in niche areas.
Ensuring competitive advantage and certainty
Owing to developments in technology and automation, the reactiveness of procurement teams is swifter, and the act of sourcing is becoming more efficient, resulting in time savings and opportunities for adding value.  Smoother processes enable Procurement to be a true business advisor; partnering with stakeholders to focus on their business problems, then proceeding to solve them by collaborating with the supply chain for faster delivery and opening new markets for competitive advantage.
Another priority for Procurement will be to ensure certainty for the business.  Certainty is dependent on risk, whether that concerns delivery, quality, reputation, or regulatory compliance.  Procurement professionals will be increasingly required to manage these risks and understand the magnitude of their impact on the business.
These themes are reflected by a recent poll conducted by CASME, with 50% choosing 'value creation' as the Procurement activity that adds greatest value, closely followed by SRM (49%), risk management (48%) and stakeholder engagement (41%).
 
Which of the following Procurement activities adds the greatest value to your organisation?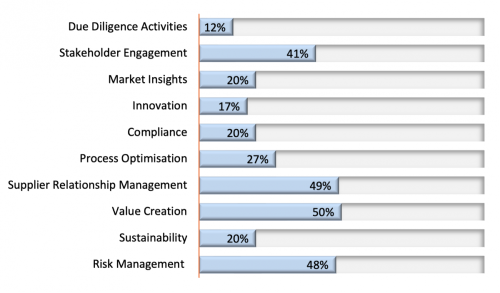 Environmental, Social and Governance (ESG)
As society becomes increasingly conscious and more emotionally involved with ethics, it is now essential to have a solid reputation as an ethical company for the purposes of maintaining brand loyalty.  The emphasis extends to all activities, including those involving supply chains and tertiary suppliers.
Procurement is ideally positioned to take the lead role in helping stakeholders to understand ethical and sustainable considerations and applying the appropriate policies with suppliers to ensure ESG targets maintained.  Top of the agenda are criteria such as the supply chain's energy use, waste, working conditions and values.  Those in Procurement who choose to take decisive action can make a significant difference.  
Supporting and inspiring Procurement
If you enjoyed this summary, and would like to discover more - whether it's learning how to be a customer of choice, top tips for SRM, strategies for managing risk or ESG compliance – you can join the CASME global community for a refreshingly authentic experience in which valuable tips and local perspectives are shared peer-to-peer, without any influence from suppliers or sponsors. You'll have access to an on-demand, members-only Resource Centre that is packed full of event reports, recordings and benchmarking studies, with plenty of insights to help you.  Plus, even more beneficial are the opportunities to connect with other procurement professionals during facilitated events to share experiences, knowledge and solutions to today's challenges.  Join us today and become inspired with action points to deliver even more value to your business.  Contact us.
---
Back to News