Key Skills for Advancement and Success in Procurement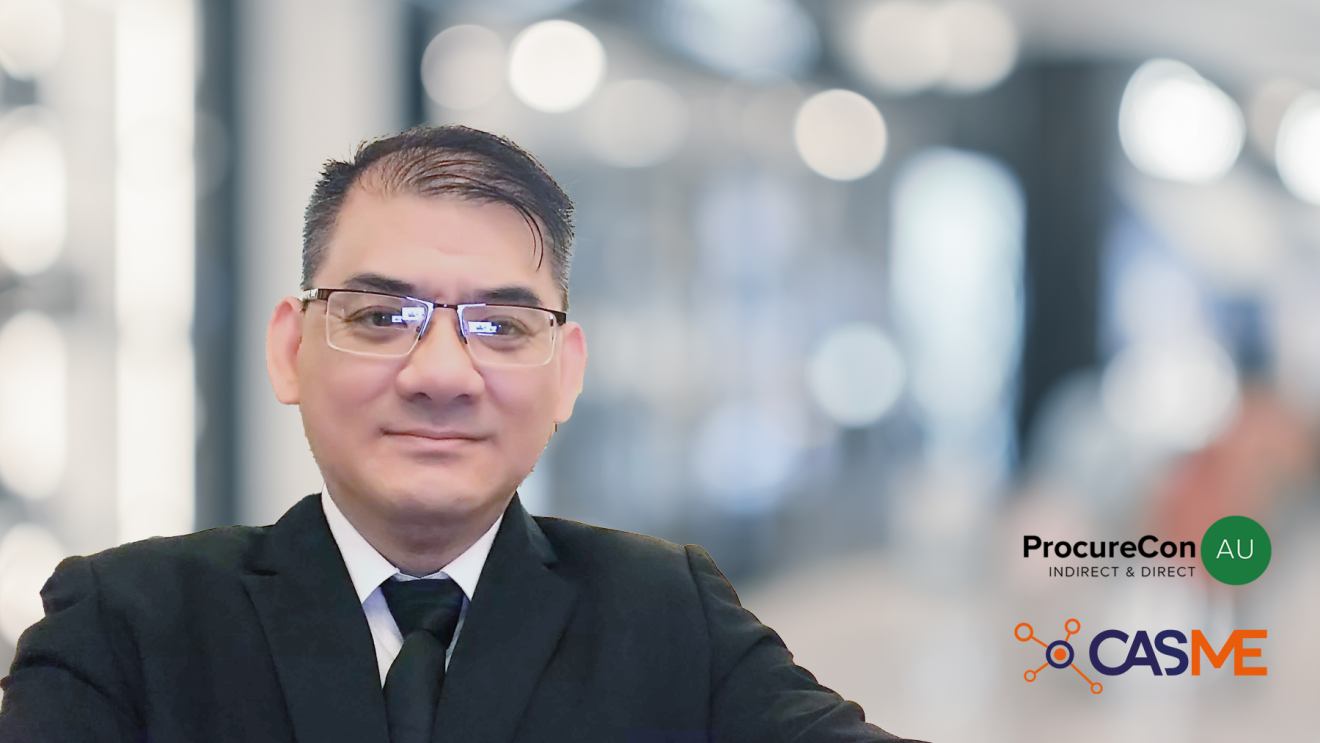 CASME recently had the pleasure of interviewing Sebastian Chua who is the former Chairman of The Procurement Council, Supply Chain Asia. He has led procurement transformation projects to achieve business growth, innovation and a sustainable supply chain, and has won many accolades during his thirty-year international procurement career. He is one of the 30+ speakers joining the line-up at the inaugural ProcureCon Australia Summit in May 2023, which is being supported by CASME as a media partner.   
Sebastian talks to CASME about the key skills that procurement people should cultivate, and how to foster smooth and effective relationships with a variety of stakeholders.     
Procurement is evolving at a pace of change that often calls for new skill sets and disciplines within a team. Does a qualified procurement practitioner always equate to a successful team member?
Procurement is not just about buying; it involves creating value for the business leaders. Technical procurement skills are taken for granted, as these are possessed by most qualified procurement practitioners with certifications such as those awarded by the Chartered Institute of Procurement & Supply (CIPS). To become successful in procurement, the focus should be on entrepreneurial skills. A leading CPO is less of a functional master of Procurement, and more of an enterprise leader who manages the business. 
What are the required enterprise skills in Procurement? I would summarise them (conveniently!) using another 'CIPS' acronym, as the ability to:  
C – Challenge conventions. The critical thinking, creativity, and curiosity to understand the business needs and market capability, with the intellect to connect both with solutions.

 

I – Innovate. The intuition, influencing skills and integrity, and not forgetting the 'I' for Investment in our personnel.

 

P – Provoke new thinking. The passion, purpose, positive thinking, predictability, perseverance, persuasion, and people management skills.

 

S – Solve problems. The service orientation mind-set, the art of selling, and speed to sell ideas and convince the business that Procurement can help them to be successful.

 
What value can Procurement gain from adding non-procurement skilled staff to their teams?  
Leading procurement organisations build cross-functional teams and include strong players from various functional backgrounds to promote diversity and foster innovation. Recruiting non-procurement-skilled personnel from the business not only brings subject-matter expertise into Procurement, it also serves to build more credibility with the business than Procurement will have on its own. 
I believe it is critical for procurement leaders to cultivate the 'CARE' principles within their team, so as to demonstrate to the business leaders that Procurement cares - not just about what, but how.
So, what are the 'CARE' principles? 
C – Customer experience. The perception can be improved by changing the way we interact with people. The change only happens when we make an impact that people need.

 

A – Accountability. To be accountable, we need to understand the motivations and drivers of the people around us, and these are so critical when it comes to unlocking their powers in the organisation.

 

R – Relationships need to be built outside of work. We need to show that we are now doing things differently, rather than doing different things. To remain relevant, we should not manage the processes to meet functional objectives. It is more critical for us to manage relationships to meet the business strategy.

 

E – Empathy. This is so important, but hardly mentioned, although i

n reality we must be able to help, as empathy does matter to the business.

Paying more careful attention, responding to a question with sincerity, and exchanging positive words are some simple ways of showing empathy. Relating with others is just as important as working with others. This is explained in the quote by F. Scott Fitzgerald who said, "To be kind is more important than to be right. Many times, what people need is not a clever mind that speaks but a special heart that listens."

 
Sometimes, it is not the procurement outcomes that define our value, but our engagement journey with the business that matters.
To be successful, Procurement needs to deliver on these four expectations: 
Cleaning up the mess, whether by putting compliance in order or managing business risk

 

Telling the business leaders what they don't know, i.e. what is new to them

 

Making them successful

 

Making them feel special.

 
A large part of Procurement's job involves persuading, challenging and influencing the business leaders for a better decision. When engaging the business stakeholders, it's necessary to ask ourselves whether we've applied the 'CARE' principles? Do we know their motivations? Do we speak their language? 
There is no magic trick in winning over business confidence. It requires much passion, perseverance and building credibility by delivering wins. The wins may be small initially, but they will grow when we become more engaged with the business. When we start to win, people believe in us. This is where collaboration is formed, and collaboration is key to any innovation. 
We don't inspire our stakeholders by showing them how amazing Procurement is. We inspire them by showing them how amazing they are. 
In general terms, why is it that Procurement and some internal stakeholders do not always seem to work hand in hand. What is the solution/your advice? 
First, we must manage Procurement as a complete business role. For Procurement to prosper, we need to deliver on the 'what, where, when, why and how' for our stakeholders and customers. To achieve these, we must lead with the head, hands, heart, and guts. 
The head to understand the totality of business.  
The hands to guide with a credible experience and track record, equipped with finance and legal knowledge.  
A heart that wants value for all partners and is perceived as one with principle and is trustworthy. 
Finally, do we have the guts? To be strong advocates of change management, unafraid of manageable risks and managing conflicts. 
Often, when making a tough business decision, Procurement has no rule or process to follow. We rely on our heads, hands, hearts and guts to make a discretionary decision, rather than making sure that the decision-making process is transparent. 
Next, a procurement leader like any other business leader needs to be bold and act as an enabler, not just a driver. What can a business leader learn from these 3 buttons on the computer keyboard: CTL-ALT-DEL? 
CTL – always review areas that require more, and less, control.

 

ALT – always be on the look-out for better/alternative solutions. 

 

DEL – be bold to delete unproductive, costly, and unnecessary processes that are evident in our business culture.

 
To me, a leader (be it CEO, COO, CFO, CTO, CMO or CPO) should embrace the ABCD management philosophy: 
A – Ambition, Action, and Alignment
Ambition – we must have a strong sense of ambition, believing in a better future for Procurement and together wanting to build that future. 

 

Action – we must move to act and not be paralysed by over-thinking or the fear of failure. It is only through thinking and doing that we can learn more, and prove what is working and what does not.

 

Alignment – the solutions to our problems today cut across the domains of different stakeholders. We need to draw connections between solutions and problems.

 
B – Believing, Belonging, Becoming
Believing we can become successful is the most important step in achieving it.

Breakthrough thinking is required to gain new ground.

 

Belonging is where we decide to choose curiosity over complacency. We cannot solve our problems with the same thinking that we used when we created them.

 

Becoming is where we want to become the best-in-class procurement organisation.

 
C – Capacity, Connection, Capability
Capacity – we need to create capacity so that we can do less and achieve more.

 

Connection – we need to foster stronger connections beyond Procurement.

 

Capability – we need to build diverse capabilities in our teams.

 
Lastly, in all we do, we need the D to race the journey, regardless of winning or losing.  
The D for Determination, Dedication, and Discipline.  
---
Sebastian Chua will be joining CASME's Graham Crawshaw and a panel of senior procurement leaders at the opening C-level discussion panel during ProcureCon Australia, 24-25 May 2023, at the Sydney Harbour Marriott Circular Quay.  
Book now and gain 15% off the Procurement Professionals ticket price using CASME's special Media Partner discount code CASMEAUS15. 
---
Back to News