Benchmarking reveals Procurement's priorities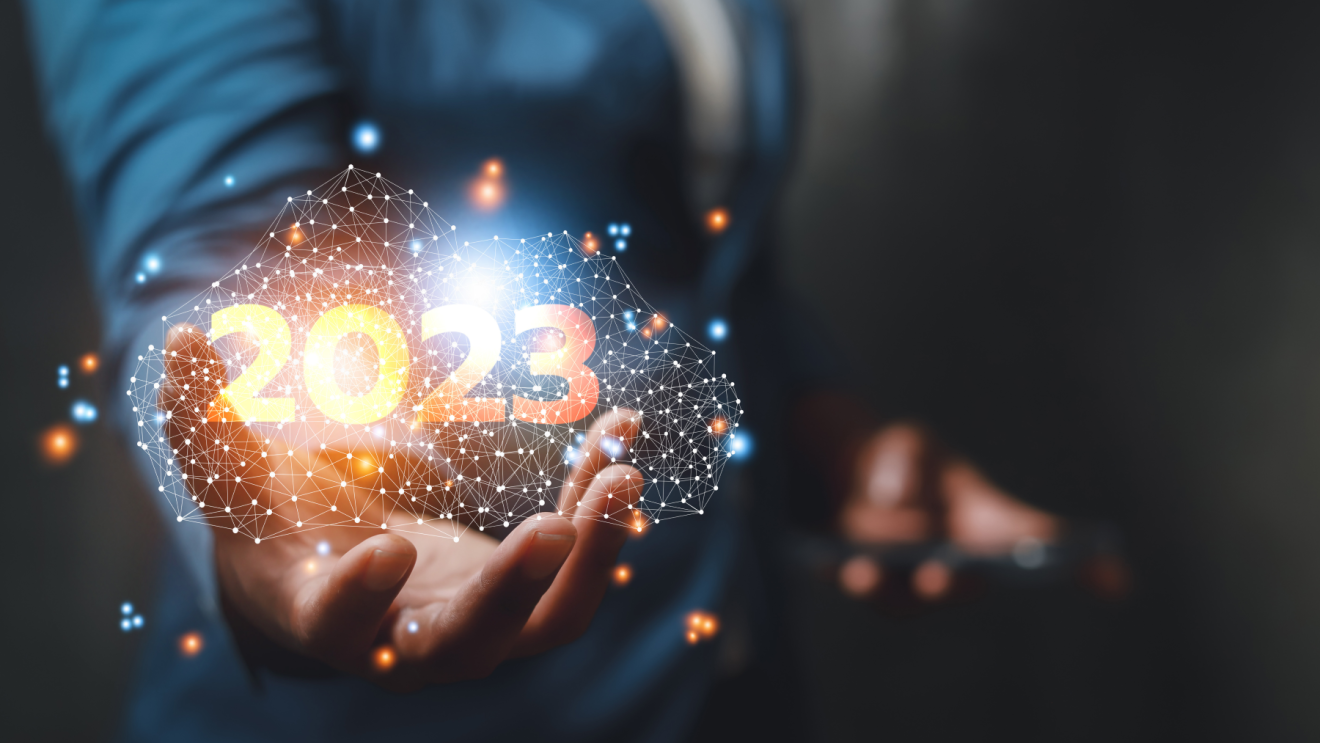 It has been said that rather than owning a seat at the C-suite table, Procurement is renting one. Justifying a seat involves a continued effort to strategically support CEOs, CFOs and COOs with their decisions. 
Certainly since 2020, Procurement has successfully filled this space.  However, with the challenges of continued inflation, soaring energy prices, increasing geopolitical tensions and supply chain disruption, how can the function continue to create value for the business and remain firmly seated?
To plan for the future, it's often helpful to look back and take stock.  In a recent webinar with The Smart Cube, our panellists discussed some of the key lessons learnt and tips on how Procurement can prepare for a potential recession in 2023. 
Watch the full webinar on demand here, and enjoy reading the highlights and benchmarking results below.
Key Lessons from 2022 – A Retrospective View
Strong supplier relationships are paramount
Kicking-off the webinar, an audience poll revealed that with 38% of the votes, the key lesson from 2022 has been a greater understanding of the importance of strong supplier relationships.
Live Poll: What are the key lessons you learned during 2022?
(Select one option)
As highlighted by David Bondi, CPO and guest panellist, all suppliers have been subjected to the same constraints during recent global supply shortages.  Therefore, the option of approaching a different supplier for availability or a better price is virtually non-existent.  It is precisely at these times that having a close relationship, at the right level, becomes fully recognised; because suppliers will inevitably take care of their most important customers first.
What are the implications for Procurement? David emphasises the need to:
Speak directly to the CEOs of suppliers to address critical issues

Get to know your suppliers – the key people, their organisational structure, their supply chain and security of supply issues

Allow suppliers to fully understand you as a customer - your issues and objectives

Agree provisions for supply continuity, such as safety stock, consignment inventory, or other appropriate levers.
From an internal perspective, he recommends answering these questions:
How many of your suppliers would approach your company first with new ideas, innovation or technology?  Are you their customer of choice?

Is your company the first customer they think of?  If not, why is that?

What can your organisation do to have a better relationship with those suppliers?

Are you even on their radar?  Do they know who you are?  Does the leadership know you?

Do they understand and can they align with your objectives?
Robust risk management is essential
Geopolitical tensions have exposed the vulnerability of supply chains and emphasised the need for Procurement to better understand the supply base and sources of supply, with a particular requirement for agility if the country of origin is under threat, and to establish strong relationships with alternative suppliers.
Damini Upadhyaya, Director of Procurement at Tata Steel UK, explained that the pandemic and geopolitical situation has uncovered an over-dependency on a single geographic region – both in terms of product availability and transportation.  It highlighted the need for creating enough resilience in the supply chain, through diversification, to cope with risk in whatever form.  One resulting process change has been to implement early warning indicators about the security of supply and suppliers in all tiers, not solely Tier 1, but Tier 2 and 3 as well.  This approach to risk management and early warning indicators has allowed the business to be proactive before it's too late.
Managing the impact of a recession
Damini went on to say that the procurement function is one of the first in an organisation to feel the impact of a recession, especially as it works in close collaboration with internal stakeholders such as Sales and Marketing. 
In times of economic stress, Procurement is placed under pressure from Finance for a quick fix.  The main objective conveyed by Finance becomes the need to focus on working capital, by extending supplier payment terms, and cost reduction without affecting the operations of the business. 
However, Procurement has other available options that are professional and long-term solutions, perspectives shared by both Damini and David:
1. Manage demand by highlighting the cost implications of business decisions
From an internal perspective, Procurement should have the courage to challenge demand within the organisation by sharing with the C-suite the cost implications of making certain decisions.  Procurement is often blamed for telling stakeholders what to do; yet the decision is made by the business.  Indeed, as explained by David, the job of Procurement is to demonstrate the potential cost saving if the specification was changed, or demand reduced.  Ultimately the decision lies with the stakeholders after Procurement has explained the implications.
This demand management approach to cost avoidance should take centre-stage in the new environment, according to co -chair Graham Crawshaw, Procurement Content Director at CASME, otherwise it will be almost impossible for Procurement to achieve its savings targets.  Damini suggested that tough decisions may be required to establish what the business must have, what it could buy later, and what it can do without.  She also noted that these considerations need to be managed in a fair and transparent way.
2. Improve the visibility of data for cost avoidance
Representing the views of CASME's global membership community, Graham pointed out a significant challenge for Procurement - suppliers that are actively trying to take advantage of high inflation to either boost or recover lost profits.  During 2023, Procurement needs to be proactive about asking suppliers for transparent costings to avoid being exploited.   
To avoid contentious cost avoidance reporting issues internally within organisations, Finance should report and validate the amount Procurement has saved the business. A good relationship between Procurement and the CFO is recommended by Damini; an idea that was echoed by the audience in the third and final poll in the 'Procurement's priorities for 2023' section below.
3. Give support to key suppliers
From an external perspective, David recommends understanding the health and well-being of your supplier community, examining the supply risk from a financial perspective. A leaner supply chain has the potential to breakdown if one element collapses.  Working closely with suppliers is imperative to understand their cashflow status, and whether the supplier is so small that it is financially vulnerable. 
Negotiation Tactics 
Referring to the results of the second audience poll, it was agreed that any one of the contract negotiating techniques could be applied.  Yet with the current inflationary environment, Damini advocates the use of 'should-cost' modelling and open-book discussions with suppliers to achieve an optimum price.  She emphasises that the optimum price is not a discounted price; as the latter would be economically unviable for the supplier in the long term.
Live Poll: What are your top three techniques to address inflation impact when negotiating contracts?
Damini also explained that extended contractual terms, especially in the service sector, can be requested from the supplier to gain more value from the contract.  However, organisations must consider the price-cost-value balance, as price per unit is not a fair measure.  The best approach is to use a bottom-up cost model perspective to establish whether the supplier's price is fair, and then to benchmark against other suppliers.
For successful supplier negotiations, David agreed that Procurement needs to:
Truly understand the market, as knowledge equals power in supplier negotiations; for example, costs relating to commodities, labour and transportation, etc.

Create competition by leveraging qualified suppliers

Challenge the status quo – sit down with the supplier to identify what can be done differently to reduce the total cost of ownership for a product/service.  Challenge multiple levers to achieve a win-win solution – a strong supplier relationship enables this to happen

Identify how to create value together and share that value with suppliers.
Procurement's priorities for 2023
The overriding requirement for 2023, as highlighted by the audience poll results and discussed by the panellists, is for Procurement's complete alignment with strategic corporate objectives. 
Live Poll: What can the function do to evolve and keep its seat at the table?
(Select two that apply)
Despite having its own priorities, David suggested that Procurement needs to focus on what matters most to the organisation.  He believes that technology will be necessary to provide data insights for improving efficiencies and identifying which levers to pull to add value.
Damini added that Procurement needs the right information to respond quickly, accurately and timely.  She summed up that this requires a very close relationship with the CFO, and fast analytics that enable mid-course corrections when the market changes.
One thing is certain, Procurement has coped very well during a couple of turbulent years.  It should be congratulated for managing supply chain disruptions, inflation and now a looming recession – proving to be resilient in the face of challenges and turning them into opportunities.
Want to know more?
For further discussion, and answers to questions on this topic, listen to Omer Abdullah and Graham Crawshaw in conversation on CASME's Pondering Procurement podcast.
---
Back to News